I firmly believe The Fretboard Journal to be one of the gold standards for printed guitar journalism worldwide and the magazine itself is truly a thing of beauty. One thing you don't get in the hard copy, of course, is the beautiful "Luthier on Luthier" podcast hosted by my dear friend (and himself one of the world's finest guitar makers) Michael Bashkin.
It is with deep joy that I can reveal that the latest episode of luthier on luthier features Michael and I chatting after breakfast on a rainy London morning. Click on the pic to listen!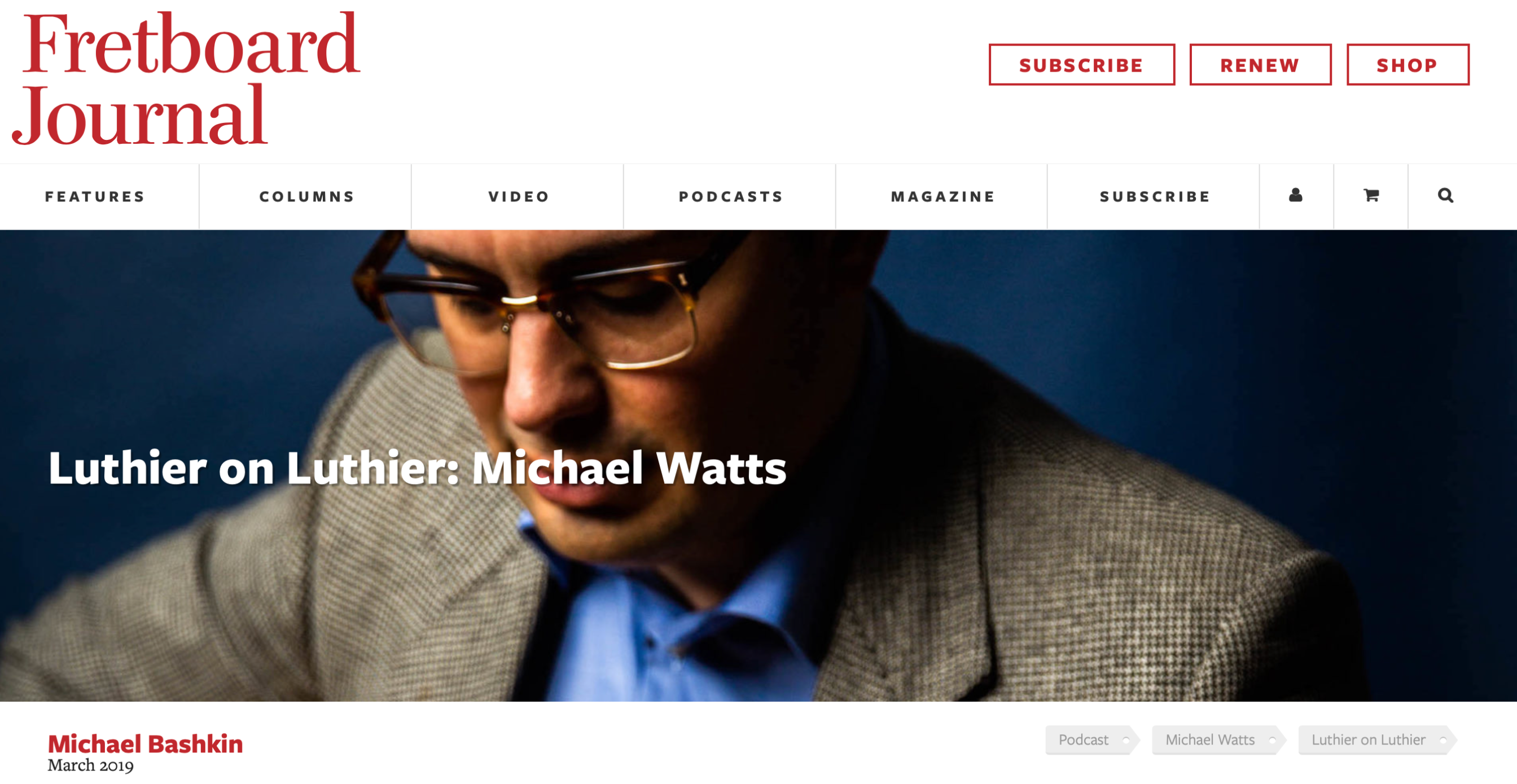 I've been interviewing luthiers for over a decade now, I suppose it's time they got some of their own back! Thank you to everyone at TFJ and in particular Michael Bashkin. I hope you enjoy this gently opinionated conversation between friends. 
Until next time,
Stay Tuned
MDW