Redwood, and in particular Sinker Redwood, has grown to prominence in the past couple of decades as an alternative soundboard wood for acoustic guitars and I regularly field queries about my thoughts on its use as a soundboard wood. As luck would have it, a few weeks ago a rather sumptuous example arrived at my home in the shape of this Lowden F35 in Ebony and Sinker Redwood.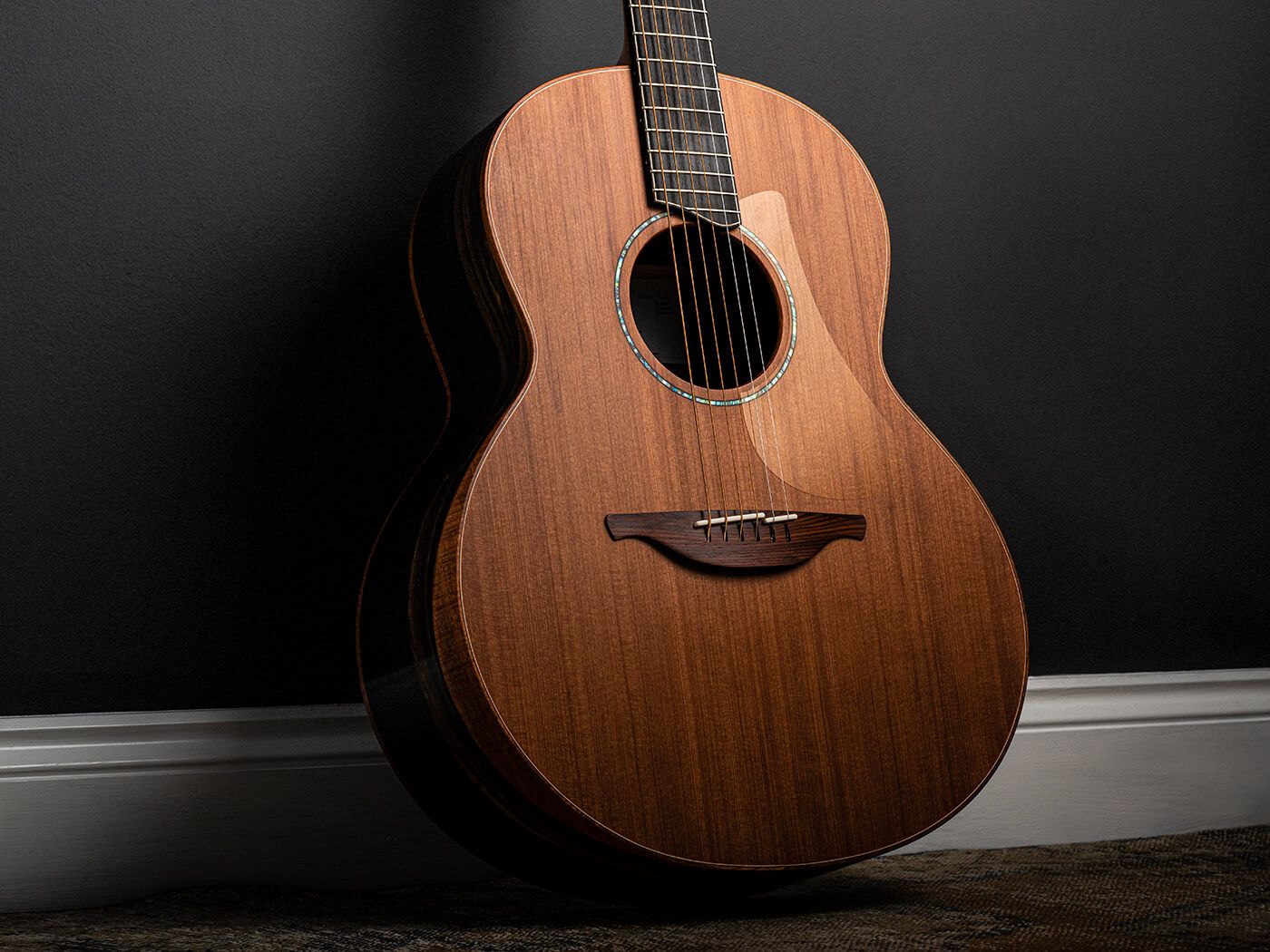 As you'd hope, I look at the guitar in some detail but the salient points as far as Redwood is concerned are here.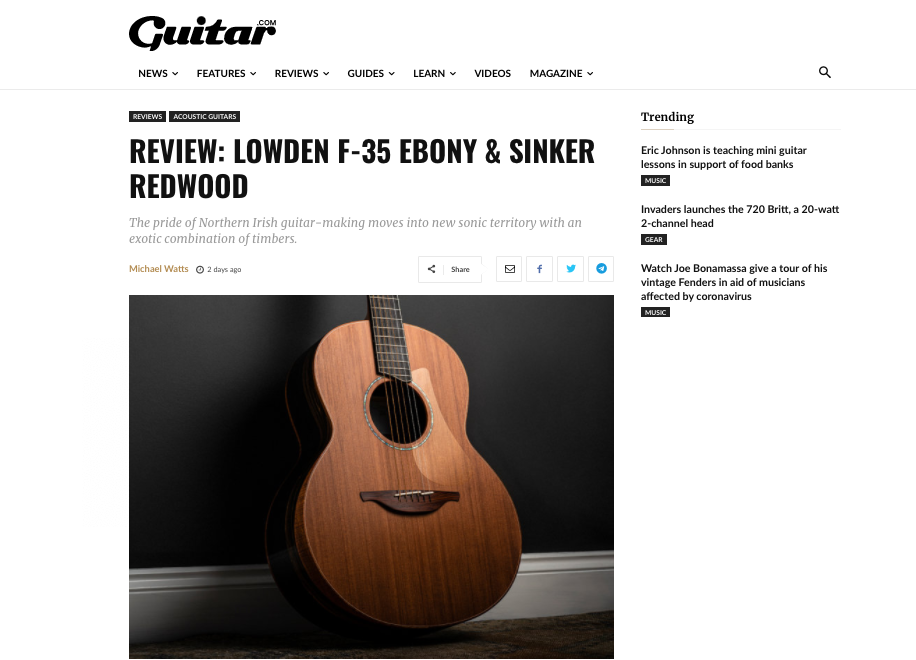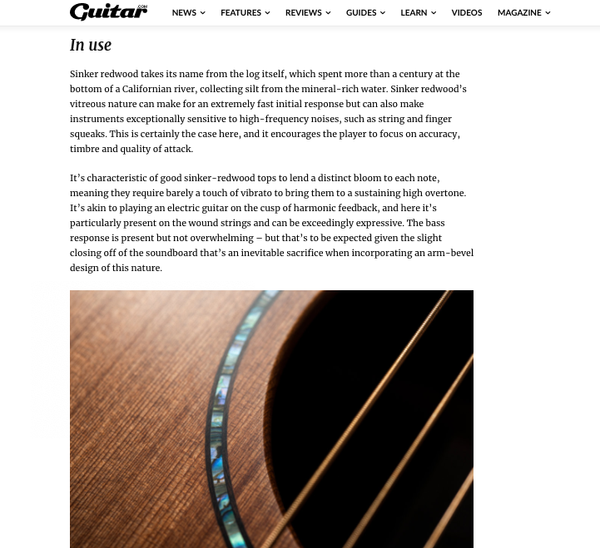 This is one of the best reasons to get a Redwood topped guitar

Personally I've only owned one redwood topped guitar but I've must have played upwards of 50 over the years. One of my favourites was by Petros Guitars - It was a model I think they have now discontinued calls the FS Ultralite and it was utterly superb. 
If you have questions about this or any other wood from the player's point of view then don't hesitate to get in touch!
Until then stay tuned
Michael Watts