During my recent visit to Colorado for the Rocky Mountain Archtop Festival I got the chance to spend time with one of my favourite guitar builders - and people - Michael Bashkin. Next week will bring the premiere of the season Finale of Luthier stories but before that I have some very beautiful guitars for you to enjoy - that is the point of this after all!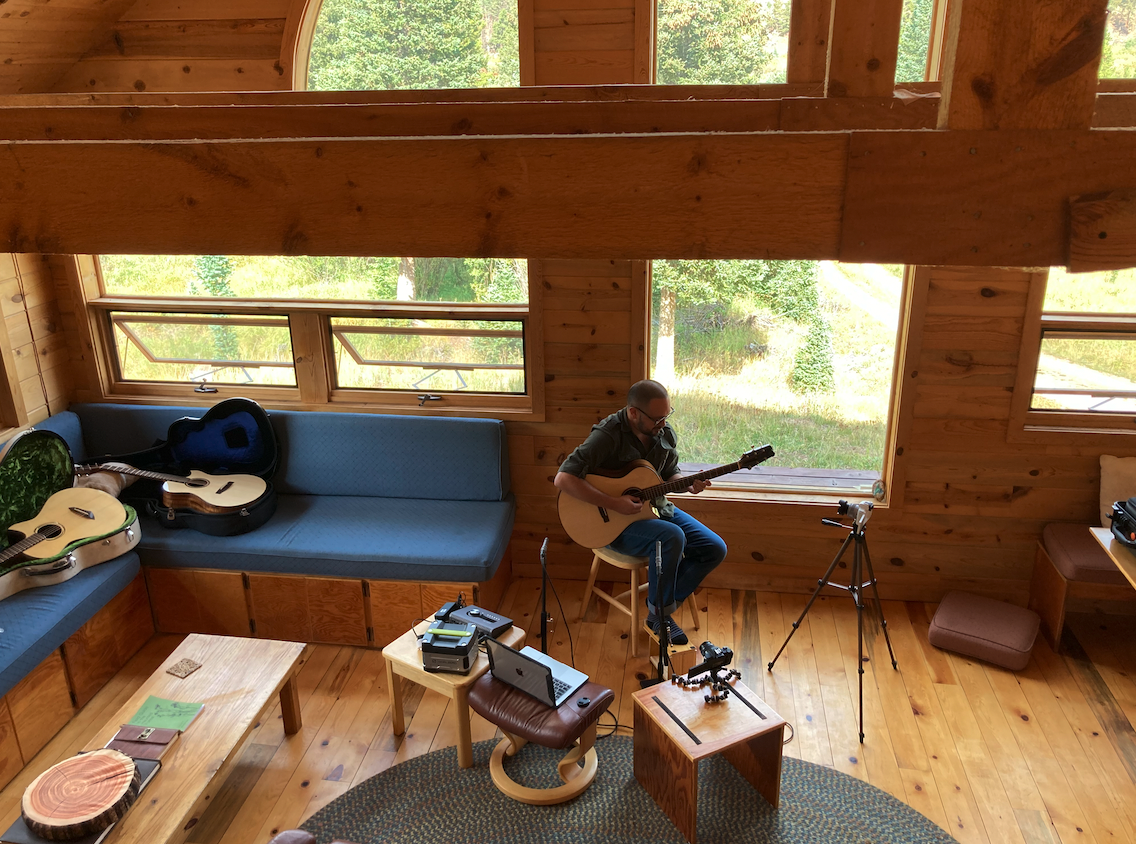 This recording session took place high up in the Rocky Mountains of Colorado in a beautiful wooden cabin free from modern fripperies such as electricity. We had three wonderful guitars with us and I recorded a full take on each one - no edits. Here are the guitars:
An OM Cutaway in Koa and Italian Spruce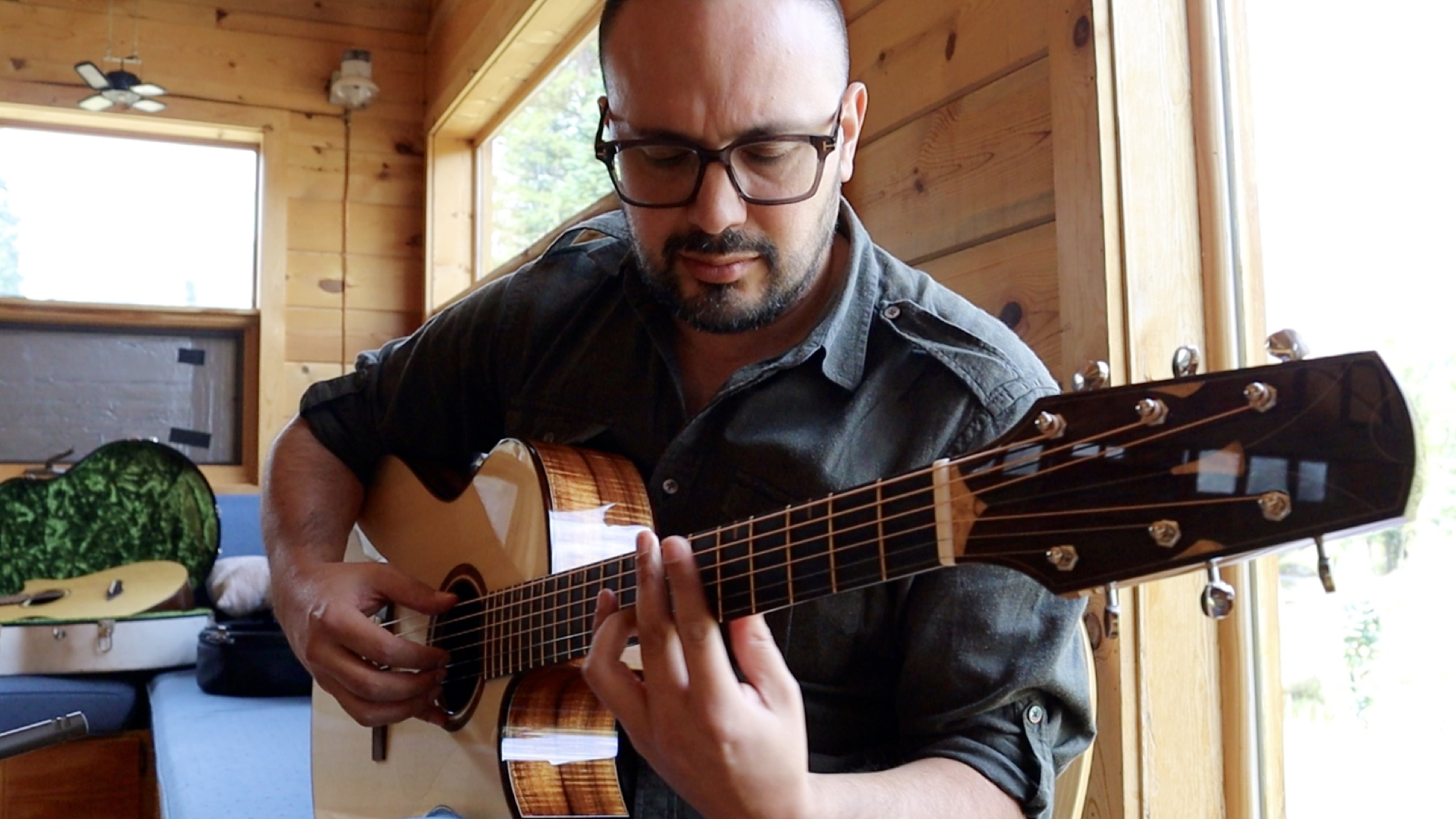 A JMC model in Pau Ferro and Italian Spruce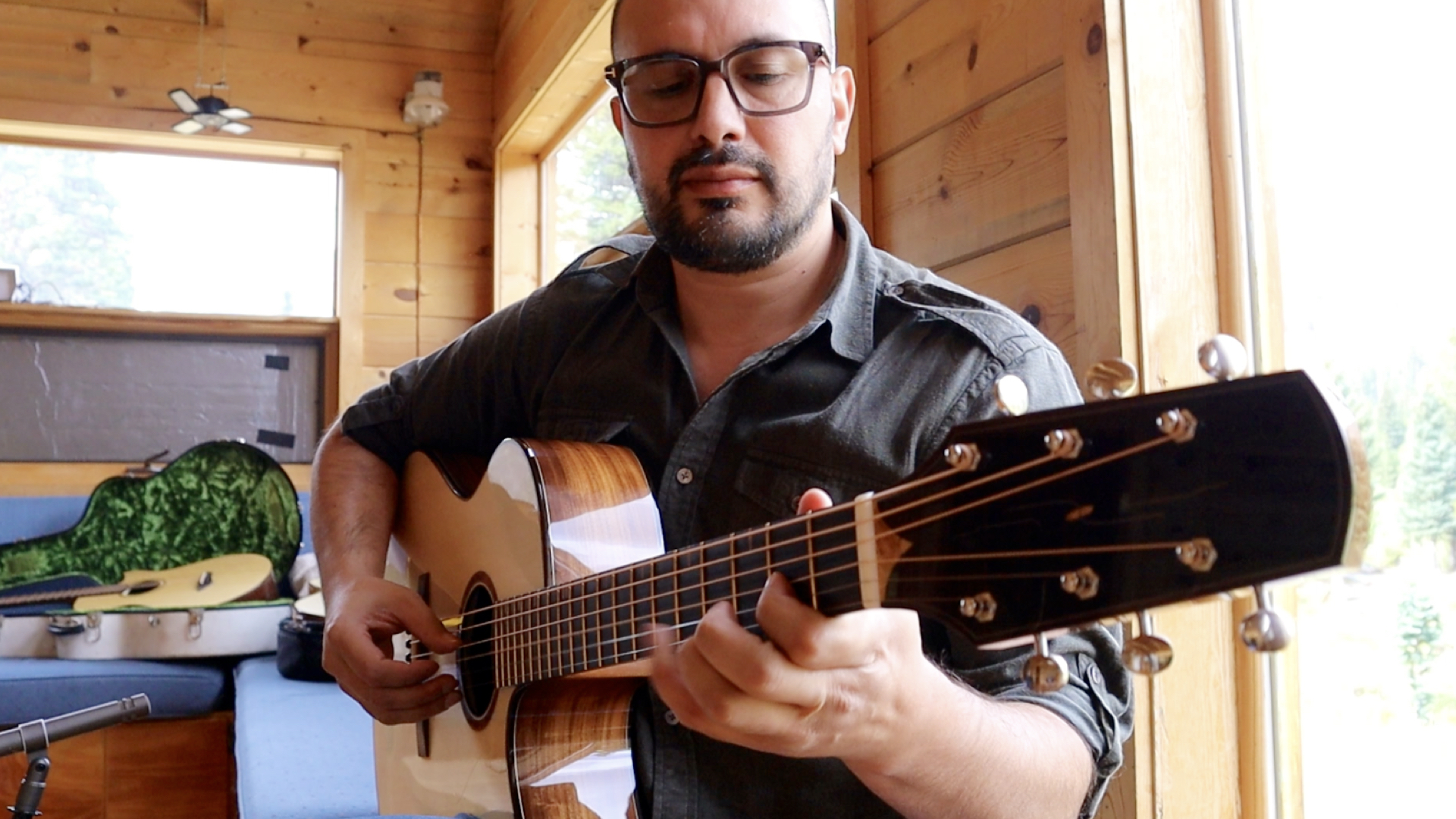 A JMC model in Madagascar Rosewood and Italian Spruce 
I recorded a version of Rialto and Between Streets on each guitar - and the results are revealing - as ever I used a matched pair of Gefell M300 mics and no EQ, reverb or effects. I have uploaded these as separate videos so you can arrange them any way you want in flurry of open tabs. 
RIALTO
BETWEEN STREETS
So here we go - three guitars - same top wood but pretty much every other variable has been covered with different body shapes, neck lengths, fan fret, finish what can we learn from this aside from the fact that Michael Bashkin makes superb guitars? Well - that's up to the listener.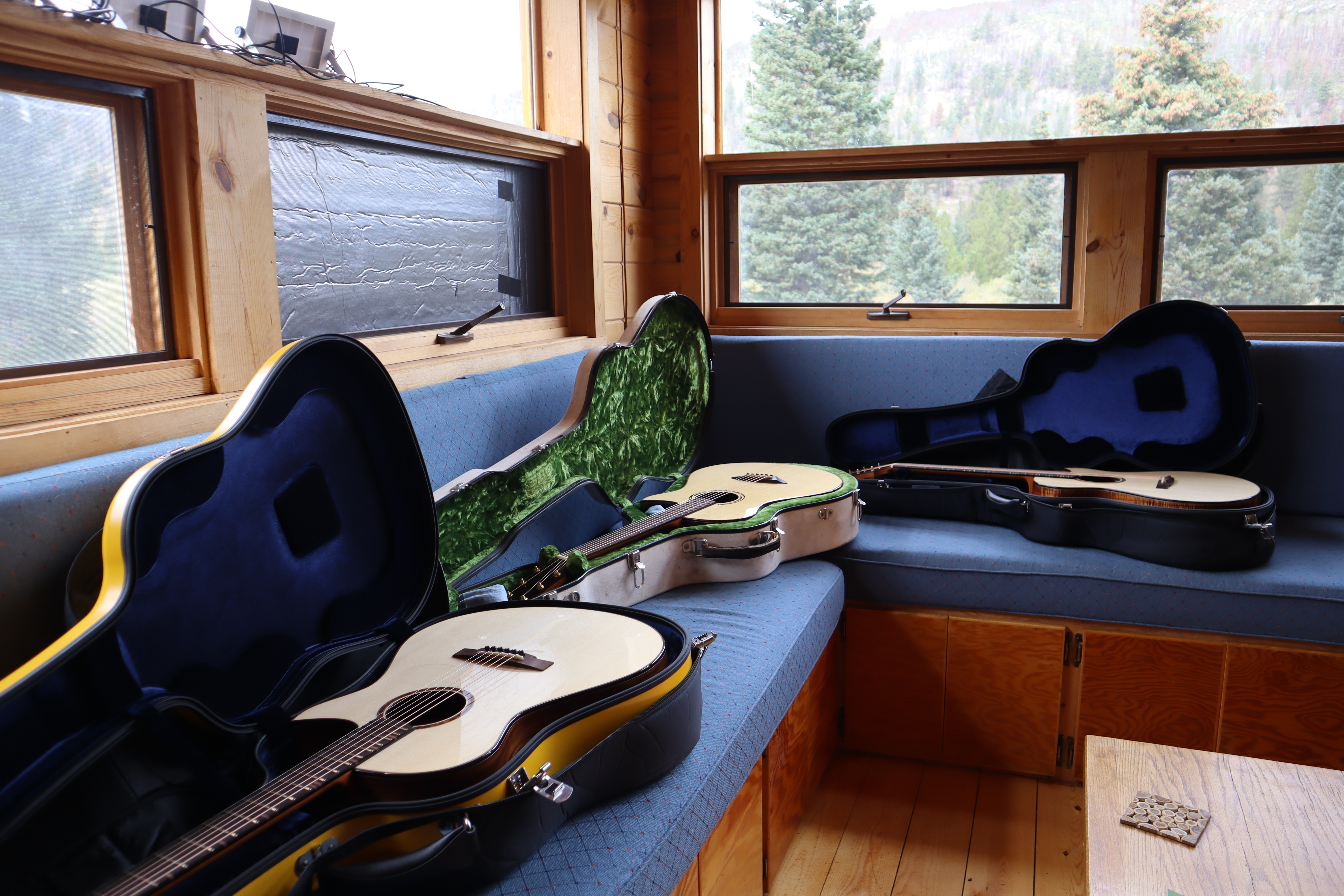 As you'll find out next week, this was not an easy recording session at all but I hope you enjoy the results 
Until next time, stay tuned
Michael