George Gruhn knows what he's doing - as he showed me around his private collection of achingly rare guitars - my curiosity was piqued by a 12-fret Euphonon dreadnought. It is one of a pair made in 1940 - explains Gruhn - And for the style of music you play, I think you should hear it.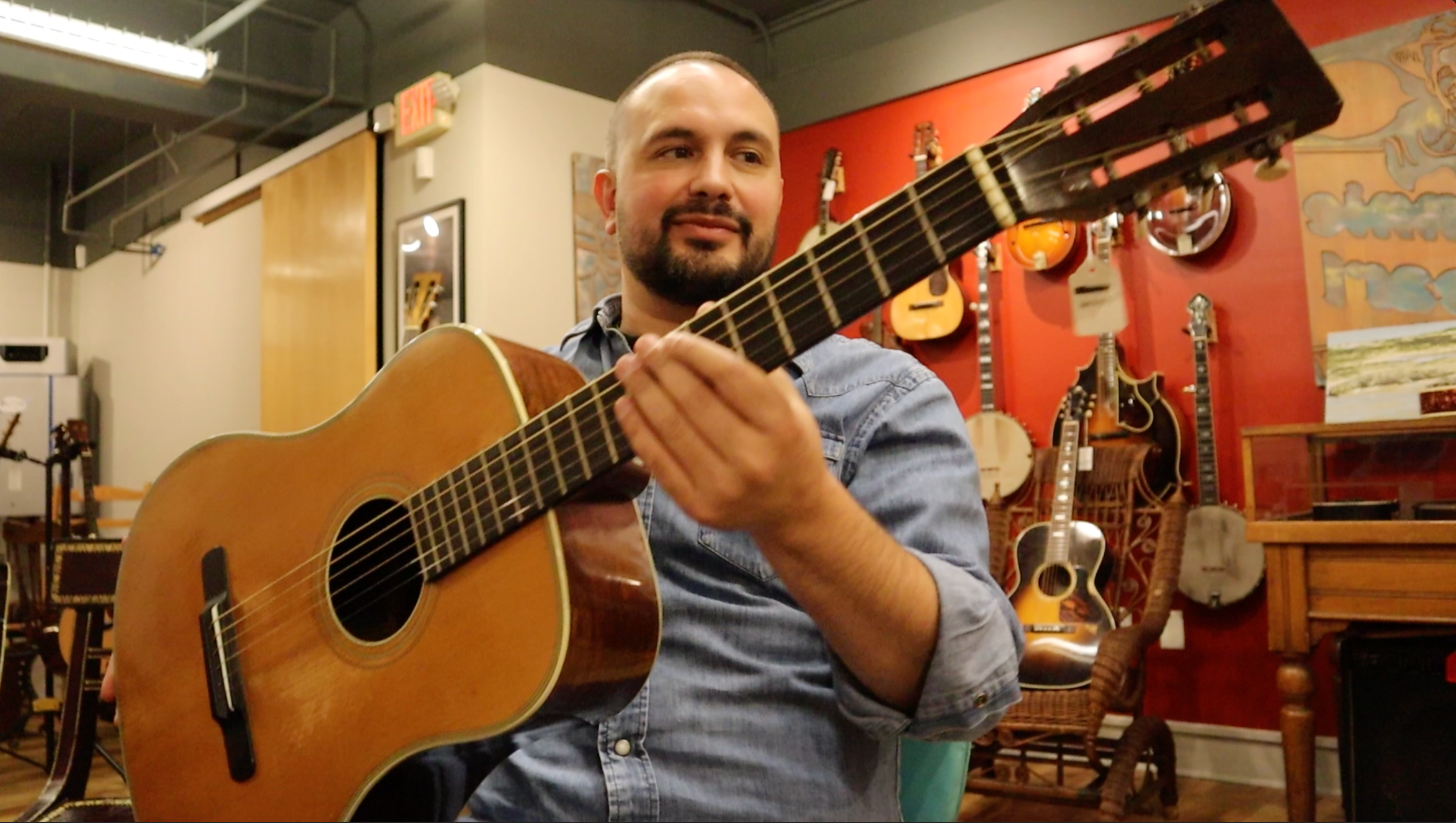 Slightly bewildered
This was an early contender for understatement of the year. This thing - this beautiful rumbling, whispering, velvet thing utterly ruined me. I captured what I could with my LAV mics - maybe enough to give you just a taste of what it can do. 
This guitar is not for sale. I did ask.
Until next time, stay tuned
Michael